At Buffalo Medical Group, our team of surgeons, oncologists and care coordinators are here to help you and your loved one achieve the best possible outcome with compassionate, individualized cancer care.
Radiation, chemotherapy and surgery are just one aspect of cancer care. Relationships and compassion also play a vital role—and can make all the difference. At Buffalo Medical Group, we provide the most advanced cancer treatments, and coordinate with many national cancer centers when appropriate. But we also remember there's a person behind the patient. When you come to us, we take the time to work with you and your caregiver, providing coordinated care through every step and every stage you may encounter. And from the moment you're diagnosed to whenever you need us, we'll be there. Just as we've been for more than 50 years.
Insurance shouldn't be part of your battle.
When you're fighting cancer, the last thing you should have to worry about is how you'll pay for your treatment. We accept most major insurance providers at Buffalo Medical Group, and our care coordinators are here to help you and your family understand your insurance coverage and options. 
Complete cancer care—from screening to diagnosis, to treatment, to survivorship.
Cancer Screening Services:
Colonoscopy
Lung cancer screening
Mammography
Pap smear 
Types of Cancer We Treat:
Bladder cancer
Bone cancer
Breast cancer*
Cervical cancer*
Colon cancer
Ear, nose & throat cancer
Kidney/bladder cancer
Leukemia
Lung cancer
Lymphoma
Melanoma
Myeloma
Ovarian cancer*
Pancreatic cancer
Prostate cancer
Rectal cancer
Sarcoma
Soft tissue tumors
Uterine cancer*
Vaginal cancer*
Vulvar cancer*
Cancer Treatments & Services:
Chemotherapy infusion treatments
Consultations and second opinions
Financial counseling
Imaging services
Laboratory testing and services
Patient care coordination
Radiation therapy
Treatment and management of hematological disorders
*Buffalo Medical Group is able to offer various aspects of cancer care for these specific types of cancer through our partnership with Roswell Park Cancer Institute.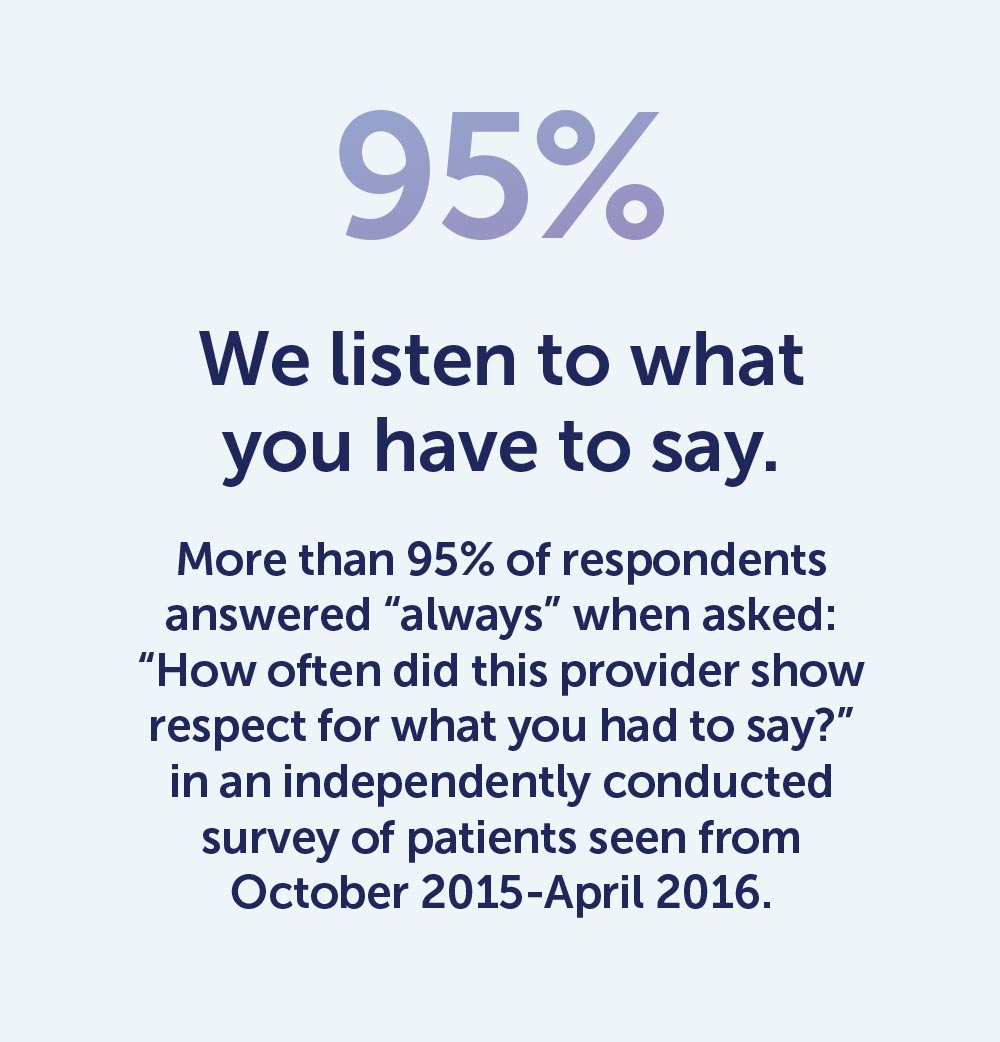 Cancer Care (Oncology) Locations
Cancer Care (Oncology) Specialists